There's an invisible bias in our media. It's not hidden, but many Americans don't notice it … and those who do notice aren't supposed to mention it or try to fix it. (More)
No, I'm not talking about the media bias against squirrels. Yes the Washington Post celebrates Squirrel Week in April, but otherwise the media rarely mention us unless we've caused a power blackout, or to yell "Squirrel!" as a metaphor for being easily distracted.
And our media are easily distracted, enough that The Hill called the 2014 midterms "The Shiny Object Election." But that's another story.
No, I mean this media bias: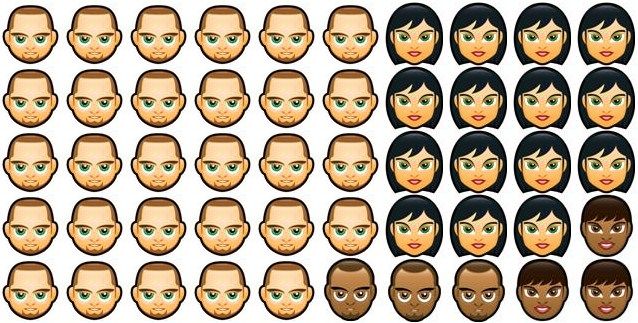 That's what America's newsrooms look like, according to a 2013 census by the American Society of Newspaper Editors. And here's what the U.S. population looks like, according to the U.S. Census Bureau: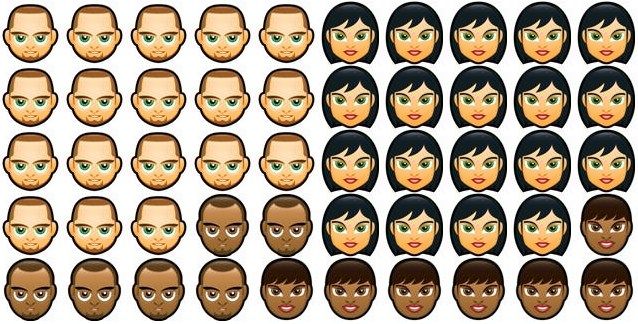 Notice any differences?
For starters, women are 52% of the population but only about 40% of our journalists. The percentage of people of color in the U.S. population varies with census methods, but they are about 26% of our population and less than 13% of our journalists. Conversely, white men are only 36% of our population … yet they're 58% of our journalists.
That's not just the conservative media either. The ASNE includes racial data for each newspaper and online outlet who participated in their census. At the Center for Public Integrity, a nonpartisan but generally progressive investigative journalism site, only 5.4% of full-time employees were people of color, about the same as the conservative Daily Caller's 6.7%. The sometimes progressive Slate was better, with 16.9% people of color among their full time staff. The reliably progressive ProPublica had 20.5% … still less than the 26% of people of color in the U.S. population.
That invisible white male bias bubbles through in sources quoted. A 2014 report by Women's Media Center cites a University of Nevada-Las Vegas review of New York Times stories in January and February of 2013:
While the discrepancy in sources exists regardless of the reporter's sex, it is larger in stories written by men.

— Of 96 stories reported by women only, there were more than twice as many male sources as female sources (408 compared with 189).
— Of 214 stories reported by men only, there were four times as many male sources as female sources (977 compared with 228).
The OpEd Project's 2012 report found that men also dominate opinion columns, especially in politics, and Media Matters found that white men dominate network and cable news Sunday morning political shows:
And MSNBC's diversity is due in large part to Melissa Harris-Perry:
Yet when BuzzFeed's Ben Smith partnered with the Columbia Journalism School to offer one-year fellowships to journalists of color … predictably, the Daily Caller's Betsy Rothstein howled "institutional racism":
Asked how he feels about being rejected from the BuzzFeed diversity fellowship, [white journalist Evan] Gahr told The Mirror, "It is a reminder that the only real institutional racism in this country is directed against white males by diversity fetishists like Ben Smith. I am proof that white skin privileges are a myth."
Rothstein emphasized Gahr's background in reporting on racial discrimination and sexual harassment lawsuits. She doesn't mention that Gahr's stories often scathingly dismissed such claims. In Rothstein's view, a white man is entirely qualified to report on issues of race and gender … unlike a black man:
"[The Ferguson protest story] is his black Woodstock, but the civil right's movement has a long past," said Johnson. "The problem is that his reporting isn't serious reporting…."
The "Johnson" that Rothstein quotes at length is Charles C. Johnson, who falsely claimed that Michael Brown had been arrested for second-degree murder. But Johnson is white, so of course Rothstein doesn't question his objectivity or the quality of his reporting.
The mainstream media are still, largely, the white male media. That 'invisible' bias isn't hidden. We're just not supposed to discuss it, or try to fix it.
+++++
Good day and good nuts