"Waaaaah!" Professor Plum and Ms. Scarlet announced at the mail room door. Then they skipped away to join the rest of the resident faculty. (More)
First we thank last week's guest lecturers and a special guest. Last Monday and Tuesday on Evening Focus, glendaw271 earned tenure with her series on Dermatomyositis. Last Wednesday and Thursday on Evening Focus, Professor of Topofclassclownistics JanF explored the GOP's new state government catchphrase, "Open for Business." Last week in Morning Feature, author Michael Wolraich visited for our review of his book Blowing Smoke. And last Saturday in Evening Focus, RevGerry earned tenure with her essay on Gandhi's Nonviolent Philosophy.
So please welcome our two newest faculty members, Professor of Iowacourdermatolistics glendaw271 and Professor of Tucsoganonviology RevGerry! Each will receive keys to the wine cellar library and hot tub faculty lounge, and her own special laundry mark for the weekly game where the underwear goes flying planning conference.
Today in Furthermore!, Professor of Jobdefiliberantology J Brunner Fan continues her series "Black History is American History." Starting tonight in Evening Focus, Roby NJ will earn faculty tenure with a three-day series on Zombies and Other Necessary Monsters. Tomorrow and Wednesday in Morning Feature, we reprise the last two parts of our 2009 series on conspiracy theories. As always, Chef will provide coffee and bagels, and the Professor of Astrology Janitor will pervade cleaners and buffers.
Note: We have a Morning Feature guest lecture opening next Wednesday (February 23rd), and Evening Focus openings this Thursday through Saturday (February 17th – 19th). We also have openings for our campus soapbox Furthermore!, our afternoon people-watching series Midday Matinee, and our evening environmental series Our Earth.

If you are already a BPI Author, you will find a complete list of category openings in the Authors Notepad in your Dorm Room. To reserve a slot, type in your user name, topic, and date, and click "Save Notes." I will remove your note when I add you to our Schedule.

If you are not yet a BPI Author and would like to contribute at BPI, please contact the BPI Webmistress.

Also: Please share your stories of offline activism in Things We Did This Week.
This leaves only Professor Plum and Ms. Scarlet wailing at the mail room door. We were too stunned to ask what happened before they skipped away – memo: skipping looks no better than hopping – to join the rest of the resident faculty at the hot tub faculty lounge for their weekly game where the underwear goes flying planning conference. As we were somewhat concerned, we sent the BPI Squirrel to check out the wine cellar library, where they spent the weekend drinking thinking on our motto of Magis vinum, magis verum ("More wine, more truth"). He came back with this: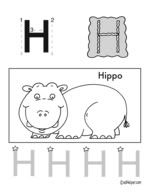 We're reasonably sure the resident faculty are not suggesting we need yet another mascot. For one thing, the Squirrel and Pootie the Precious carry out their mascot duties admirably. For another, hippopotamuses are very large and the Official BPI Googlationalizator found no supplier for Hippo Chow. Hippos are also notoriously ill-tempered, and while the Squirrel gets grumpy if he hasn't eaten lately, he almost never flips over boats to attack the passengers. And if Pootie the Precious were any sweeter, the BPI Campus would have even more cavities.
Fortunately, we don't think the resident faculty want a hippo. In light of Professor Plum's and Ms. Scarlet's brief but pointed announcement, we think it was a clue to their plans for the week. The staff talked it over, and agreed the resident faculty put an H in the wine cellar library to tell us they plan to discuss WHINES.
More specifically, we think they mean pundits and 'experts' – like many who discussed the events in Egypt over the past two weeks – whose insights seem limited to saying this problem would not be happening if only Someone had done This back Then. It may sound expert-ish, but unless they have a time travel machine tucked away somewhere, it's not all that useful. We have to deal with Realworldia as it is, not as we wish it were.
And what could be more fun than whining about whining, right?
+++++
Happy Valentine's Day!