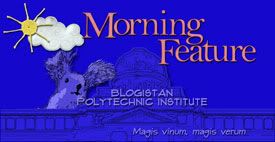 We need to remind  the voters (Fred) that this election in November 2010 is about the "battles won". We do not want "The Empire Strikes Back". To me that represents a return, a regression, a reversal of the improvements for the people of the state of Ohio since the R's lost in 2006. (More)
Why is the SoS of Ohio important?
Just to remind everyone, I returned to Ohio in 2008. I grew up here went away to college and just stayed away. I was very happy to see the election of 2006 turn out the way it did. I saw that the people of Ohio saw the failure of the GOP and their rotten ideas. I was also happy to see people all over the country reject the failed and corrupt policies of the GOP (not uniformly of course). I do respect our regional differences. I do respect our statewide differences. How can we improve our state further? By sticking with the Democrats, yes we can!
What does the SoS do in our state?
Four Goals for the Agency
Restore trust to Ohio elections
We want citizens to have faith that Ohio elections are free, fair, open and honest to encourage the highest level of participation in our democracy.
Ensure business filings are quick, efficient and easy to retrieve
We want business growth and expansion to be easier so there are more and better jobs for Ohioans.
Protect social security numbers from public access
We want to protect the privacy of Ohioans and make sure that information they provide to us and to boards of elections will not be used to harm them.
Create and maintain a life quality index
As the state's official records keeper, our goal is to provide Ohio families with easy access to information about quality of life in their communities. From Ashtabula to South Point and everywhere in between, Better Lives, Better Ohio will help provide the information we need to keep making Ohio a great place to live, work and raise a family.
These were goals defined by Jennifer Brunner. I think that she did a good job. I think that it is important to keep this job in a Democrat' s hands.
Why? Why not let a Republican  take the office again?
Jon Husted (R)  is currently a State Senator for Ohio's 6th District. He has been in the legislature since 2001. Here are his particulars:
(born August 25, 1967) is a Republican member of the Ohio Senate, representing the 6the district (portions of Montgomery County). He previously served as a member of the Ohio House of Representatives from 2001-2009 and Speaker of the House from 2005-2009. He currently chairs the Senate Oversight Committee.
This is Jon Husted's website. Again with the national debt clock. Did these guys not care that the national debt exploded under R presidents. Oh, yeah right, GOBPers have selective memory and are hypocrites and liars. Who cares about the deficit/debt when people have  a  personal and family fiscal  deficits. We have a jobs deficit. It looks to me like Mr. Husted is trying to be Senator Voinovich lite. The deficit will decrease when more of our fellow Americans who are unemployed and underemployed are fully employed with a living wage and are able to support a family.  That is a family value that I support.
Let's see:  does reducing the debt/deficit creates jobs?   It will help our bond rating, that's for sure.   Cutting spending and letting infrastructure go certainly won't create jobs.   Ohio was still hemorrhaging jobs from 2005-2009 when he was Speaker of the Ohio House of Representatives.
These are his thoughts on what he wants to do with the job of SoS:
Restoring responsible government (making government smaller)
Returning trust (to our democratic process)
Renewing freedom and values (by supporting the first and second amendments and honoring our armed forces, and preventing abortion (pro-life). Yes, I am paraphrasing.
He also has "Tea Party" values. This is on his web site. Except that none of those has anything to do with the service that is to be rendered as SoS. Since he wants to make government smaller, perhaps he shouldn't run for office. I don't know why he is part of the problem and not part of the solution.  Maybe he should leave government since he doesn't believe in it. I never understood this, other than it makes it easier for the crooks to commit crimes (big crimes like the Wall Street heist of 2001-2008)…
I did not notice that he discussed at all about what he would do about the job other than make government smaller or if not smaller less effective. Well we got less, because we deserved less because our elected officials delivered less. Our state is purple. We deliver the election to whoever is the winner. Being cynical, I think that Mr. Husted wants the job to make it harder to vote and to change the apportionment to make it impossible to have Ohio go for Barack Obama  in 2012. Think of what Tom Delay did in 2001 to Texas.
Certainly you can check out what Mr. Husted has to say for himself.
Another very important job is the seat on the Apportionment board. What is the Apportionment board?
Ohio Apportionment Board
The Ohio Apportionment Board is an administrative body which draws the single-member legislative districts for the Ohio General Assembly every ten years following the  census. Each of the 33  senate districts is composed of three contiguous of the 99  house of representatives district.
The board has five members:
●     the Governor of Ohio,
●     the Ohio Secretary of State,
●     the Ohio State Auditor,
●     a member selected by the Speaker of the Ohio House of Representatives and the senate leader of the same party
●     a member selected by the house and senate leaders of other party.
This format ensures that no party can hold all five seats. At least one seat will belong to the minority party.
In 2001, the board's members were:
●     Gov.  Robert A. Taft, II (R)
●     State Auditor  Jim Petro (R)
●     Secretary of State Ken Blackwell (R)
●     House Speaker  Larry Householder (R), and
●     Senate Minority Leader Leigh Herrington (D)
Democrats controlled the apportionment board in 1971 and 1981. Republicans controlled the apportionment board in 1991 and 2001.
I prefer his Democratic opponent, Maryellen O'Shaughnessy. Why? She is not anti-government like her opponent.
This is what she has to say for herself:

Maryellen is running for Secretary of State because she is passionate about our democracy and wants Ohio to continue to have free, open, and fair elections. As Ohio's next Secretary of State, she will advocate greater participation and more civic awareness. She will push to make it easy for Ohioans to register to vote by allowing applicants for driver's licenses and social services to be provided assured voter registration, unless they opt out, and promote changes to make it possible for citizens to securely register to vote on the Internet. She will also enhance programs targeted at increasing voter participation among Ohioans of all ages, particularly young people.