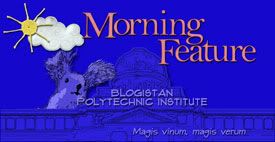 My backyard, for the summers, is a small town in the Arrowhead region of northeastern Minnesota. I am one portage away from the Boundary Waters Canoe Area Wilderness, a spectacular setting that gives us access to nature without motors or cell phones or any of the distractions of 'civilization.'
It is a space in which to connect with your spirit and let it sing with the loons, soar with the eagles and dance with the northern lights. It is an area whose early jobs were mining and logging. The people who are from here are pioneers in the sense that they came and survived the long winters and buggy summers. When mining as an industry disappeared, some small towns set out to reinvent themselves.
The creation of the Boundary Waters Canoe Area Wilderness (BWCA) gave rise in Ely (population about 3,600) to outfitters and guided trips. It created a small tourism industry and stores that cater to the people who seek to explore the wilderness by providing clothing and gear and renting canoes and kayaks. (Will Steger and Paul Schurke  the polar explorers live here). Sigurd Olson, famed naturalist, was a teacher/professor at the local Community College. Throughout Ely's history there has been tension between the jobs that mining provided (high paying, union jobs) and those who wanted to protect the natural environment. The tension still exists today. This is not necessarily a divide between individual Republicans and individual Democrats.
Ely, MN has just been officially declared "the coolest small town in America." They are also mildly famous for the annual April Fools' Day proclamations that inevitably end up on posters, t-shirts and sweatshirts. In 2009 the shirts read "Ely 2016" as if they were contenders for the Olympics. These antics get some national press coverage and tons of local pride.
I was fishing on Birch Lake, south of Ely when I first heard about the new mining possibilities. Apparently the largest deposits of nickel in the US lie under my boat and under the BWCA. The lure of steady, high paying new jobs is very strong. Not everyone has found a job in the tourism industry and some still long for the good old days of mining. With the BP oil "spill" fresh in my mind, I hit the internet to see what I could learn.
Last weekend was the Ely Blueberry Arts Festival and the city park was filled with covered booths selling all sorts of arts and crafts and a few more mission oriented groups. I stopped by the booth for "Mining Minnesota " and started a conversation with the man who was busily trying to get signatures in support of what amounted to a return to the good old days of mining jobs and a notion that of course mining and the BWCA could co-exist quite peaceably.
I asked the man if he was at all concerned that the company seeking to mine at the edge of the BWCA was newly formed and had never mined anything, let alone done so in a way that did not damage the natural environment. He reassured me by telling me that they had hired experts. My reply was that BP also had lots of experts and look where that got us. After a bit, our conversation attracted some listeners. Actually a small crowd of perhaps 20-25 had gathered round to listen. The man in the booth told me that the state of Minnesota had regulations to protect the BWCA, local lakes and wells.
Here is how I answered him. "Did you see the signs around the perimeter of the city park that say 'no dogs allowed?' And look around you. Some dog owners obeyed. My sister is sitting over there at the edge of the park with her dog, Bailey, the very big Golden Retriever. I told her we could bring her dog here because I had seen lots of dogs at the Festival last year so it must be okay. My sister wanted to obey the signs, so there she sits with Bailey. Now look around the festival. Some people brought their dogs in. Maybe they didn't see the signs or maybe they chose to ignore them." I asked the growing group of "Freds" (independent or undecided voters) if they had left their dogs at home and had they seen the signs? Lots of nodding heads encouraged me to continue. Fortunately none of them had dogs in the middle of the park.
"You see," I said to the man in the booth, "It's not about regulations but about enforcement. There will always be some who comply because it's the right thing to do, corporations or dog owners. And there will always be some who don't comply. Maybe they love their dogs, or if they are corporations, maybe they love their profits. But you are asking us to believe that no corporation would knowingly pollute the drinking water of all these fine people listening to us. I find that really hard to believe. For a big profit or a small fine I think they wouldn't care a bit. I find that really deeply disturbing. Will you be here with your booth when the ground water of all of us here is polluted? Will the corporations be here or will they be like that CEO from BP who just wants his life back?"
I realized that I was hijacking the poor guy's booth and I started to walk away. Three-fourths of the group listening to our exchange followed me to a neutral spot in the center of the park. We had a great exchange of ideas. More than a few people said they were ready to sign his petition because it sounded okay to say that every one could use the resources and maybe we really needed the jobs. Others challenged them by saying, "Jobs at the cost of polluting our groundwater forever? Have you seen the photos of what that kind of mining leaves behind?" People started offering up web sites and groups that others could support. I never had to mentioned my Google searches or the names of grassroots organizations who were fighting this. They already knew all of them.
At one point someone asked me if I was an environmentalist or a Democrat. I said, "Well yes I would be proud to be known as both of those, but really that didn't matter. Republicans and Democrats both love the Boundary Waters and every human being needs clean water to drink. Last time I looked, the waters faucets didn't say that only thirsty people from a certain political party could drink." I got a chuckle with that line and a wink from the only black in our group. Everyone stayed and the discussion went forward. Party politics dealt with, this group energized each other in the most magnificent way.
I have seemingly moved from whispering to Fred to whispering to the Freds. The very good news is that this group of Freds was still talking and had attracted even more people to join the conversation as my sister and I walked back to our car. They were young and old and middle aged. They were white and native and people of color. They were men and women and kids too. I understood that many were as passionate as I and much more knowledgeable. Opinion leaders emerged from this ad hoc group and were totally engaged in organizing people to speak up. I am going to a meeting at the Community Center next week. The Community Center Llibrary was built in the thirties with CCC labor as were many of the pavilions and camp buildings in this area. Jobs anyone? Like jobs that don't involve drilling, or taking the tops off of mountains or digging big holes? It turns out that this group of Freds found common values and a common call to action and it was sooo easy.
Some Resources:
Save Our Sky Blue Waters. This organization has national, midwestern and Minnesota links. Most states have an agency like Minnesota's Department of Natural Resources which posts wonderful maps of mineral rights and potential mining sites. I suggest that wherever you live, you find out what activities are planned. Michigan.. heads up.
Liberal Badger's diary has specific information of a meeting in Minneapolis-St.Paul for today at 4:00. It is a good read with more links to more resources.
If you live in Wisconsin you can be really proud of the law you have which basically says a company has to have been mining without any pollution for 10 years to even be able to apply for a permit. No companies currently meet that standard.
Note: Tuesday, for most of the day until 9:00 p.m. Ely had no cell phone service, no internet or wi-fi, no long distance from a land line, no ATM's… seems someone cut a fiber optic cable according to WELY End of the Road Radio. Some of the stores were just taking IOU's from locals and way out of state checks from tourists. I had more bookmarks and some photos of the awful sludge left by sulfide mining. If I have anything faster than this dial-up speed Wednesday morning, I will either update or add in the comments. I obviously should not have started with the joys of the wilderness without the distractions of civilization.