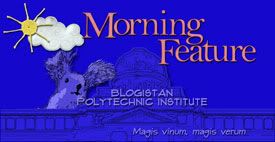 The terrible problem, Senator Voinovich, is not the money deficit. It is the jobs deficit that is causing the terrible problems in our country and specifically in our great state of Ohio. The economy is not creating enough jobs, especially jobs that pay a decent, livable wage.
(More)
(Before I get to my letter, I want to thank everyone who voted in their respective primaries. I also want to thank everyone who showed grassroots activism during primary season. Cannot do it without you!)
Senator Voinovich, this is excerpted from a  column by Paul Krugman, Nobel Prize winning economist from May 30, 2010 New York Times:
What's the greatest threat to our still-fragile economic recovery? Dangers abound, of course. But what I currently find most ominous is the spread of a destructive idea: the view that now, less than a year into a weak recovery from the worst slump since World War II, is the time for policy makers to stop helping the jobless and start inflicting pain.
Paul Krugman uses the phrase "jobless recovery." There is no such thing as a recovery without jobs. We had one jobless recovery during the Bush administration. That didn't work out so well. Why is everyone worried about money when we have a jobs deficit.
This is what has happened during your tenure in the Bush/Taft years:
According to the Ohio Department of Job and Family Services 2009
Economic Analysis:
Ohio median income-
2001- 49693
2008- 47988
A DECREASE OF $1705
United States median income-
2001- 51464
2008- 52029
AN INCREASE OF $565
Please appreciate that this is median income.
Ohio GDP increased ~11% since 1997 as compared to the national GDP increase of 33%. Why did this happen? Why was so little produced in Ohio? We had a loss of income,  wealth and jobs during the Bush years. Where's our cut? I assume that there are still too many people chasing too few jobs. The jobs are in the service sector and likely pay less well. Our income is disconnected from our productivity.
Here are the websites where you can do some serious reading about the jobs outlook in Ohio:
http://lmi.state.oh.us/research/2009OhioEconomicAnalysis.pdf
http://lmi.state.oh.us/wa/2009/OhioPA.pdf
http://lmi.state.oh.us/research/2010Emerging.pdf
http://lmi.state.oh.us/research/2009OhioEconomicAnalysis.pdf
Senator Voinovich, here is what you did last year with regard to earmarks for our state. This is from your website:
Helping Fund Projects and Create Jobs Senator Voinovich worked hard during the first half of the 111th Congress to guide Ohioans through the arduous task of securing federal discretionary grants for worthwhile projects. In 2009, the senator drafted more than 286 letters of support and responded to over 650 requests for grant information. Thanks to his help, Ohioans secured more than $225 million in federal grants.
Where are the jobs?
This is what you said with regard to earmarks:
As a former mayor and governor, I have found that in most instances, earmarks are the yeast that raises the dough, and I will continue to use my role on the Appropriations committee to help Ohio in a way that is fiscally responsible while pushing Congress to work harder and smarter and do more with less.
I take that to mean that the people of my great state deserve less and can do with less because that is the fiscally responsible thing to do. We need more, why not ask for and get more because that is the right thing for us?
Where are the jobs?
This statement was in the same paper – the Cleveland Plain Dealer – as this story. Yours was in the B section below the fold, this was on the front page. Here is the title: "The high cost of a declining population, Cleveland, inner suburbs face loss of federal money, U.S. House seats are at stake," by Robert. L. Smith, Plain Dealer reporter, March 12, 2010.
We are losing people in Cuyahoga County in general and Cleveland in particular. Who would want to stay here after graduating from college? Why not leave? Who wants to come here come back or stay, when we have a Senator who thinks the way you do? Why would I want to stay here? So our death is slow because you like your other Republican colleagues think that money and business is more important than people and jobs and the value that they create with their productivity. You won. You and your friends got Ohioans, and American people to commit long slow suicide. I guess you were right, we did get less because we deserved less because we asked for less.
Here are the jobs thanks to the 2009 American Reinvestment and Recovery Act:
Senator Voinovich, you voted against this piece of legislation. Why?
In April, Ohio made national economic news as the leading state in job creation according to the Wall Street Journal.
http://blogs.wsj.com/economics/2010/05/21/unemployment-rates-by-state-most-regions-register-improvement/
Ohio created 37,000 new jobs in April.
Our state's unemployment rate only dipped .1% of a percent, though, and returned to the same rate as in February.?
[Source: The Ohio Department of Job and Family Services]
But why did the unemployment rates go up in February and March if the number of non-farm jobs grew?? Well, ODJFS Director Douglas Lumpkin explained in March:
Ohio's unemployment rate rose slightly as more Ohioans entered the job market but were unable to find work.
So, for the first month of the year, Ohio was still losing jobs but then saw modest job growth until last month's robust job growth. At the same time of that turnaround, we saw a growing number of unemployed Ohioans who had at one time given up the search for employment reenter the labor pool.
Senator Voinovich, you don't seem to make the connection between the deficit and unemployment. Fewer employed = less taxes paid = increased deficit. This has also contributed to the budget problems at the local and state level. Your focus should be on improving the job situation in Ohio. You have not done that. Therefore, we have lost population as well and are likely to lose at least on house seat.
The Republicans held power, in Washington and in Ohio, for beginning of the twenty-first century (2001-2009). This state delivered the White House to George W. Bush in 2004. What did we get?
Where are the jobs?
You cannot blame this on Democrats or poor people. Ohio has and continues to be hard hit from the exportation of manufacturing jobs with very little to fill the vacuum. But you, Senator, care about the the money deficit and even highlight the deficit clock on your website:
http://voinovich.senate.gov/public/index.cfm
The problem isn't the money deficit, Senator. The problem is the jobs deficit.