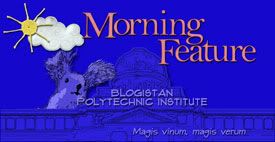 In May of 2010, a group of northern New Mexico middle school students helped to train the 2nd 45th Agricultural Development Team of the Oklahoma National Guard techniques of organic permaculture farming.
The youngsters showed troops how to milk goats, clean eggs and care for bees in preparation for their deployment to Afghanistan in September, 2010. The three week training was coordinated by the Pojoaque, NM-based Permaculture Institute.
The Oklahoma 2nd 45th Agricultural Development Team is a battalion of guards formed to assist Afghanistan to rebuild the small farm infrastructure indigenous to that country prior to the Soviet invasion and subsequent simultaneous rise of poppy farming and the Taliban. Leaders of the 2-45 settled upon Northern New Mexico because of its many similarities to Afghanistan. The arid climate, elevation, clan-based cultures, small sustenance farms and use of acequias (or irrigation ditches) seemed to make mountainous Rio Arriba the perfect location for a hands on workshop.
They approached Scott and Arina Pittman of the Permaculture Institute, leading experts in organic semi-arid farming techniques, for help. Scott and Arina sketched out a three-week intensive hands-on permaculture workshop. And they solicited the staff and children of Camino de Paz, a Montessori school that has been integrated into an organic farm, for help. Camino de Paz leapt to mind because they raise goats and sheep which are common in Afghanistan, because they are thrifty with water, and because they rely on draft animals rather than gasoline driven engines to farm.
I stood in the kitchen with Camino de Paz headmistress Pat Pantano while a team of teachers bustled about, beginning preparations for a farewell luncheon for their guests. "They've learned beekeeping, permaculture principles, how to milk goats, how to make cheese, and how to butcher animals," Pat explained. "They've butchered chickens and a goat…"
At that moment two men and a women in fatigues clattered noisily into the kitchen carrying trays of steaming goat meat. "Smells good, y'all!" greeted one of the young men.
"Did it work?" asked Pat.
"Sure did!"
Pat turned to me. "We slathered the goat with marinade, wrapped it in muslin, put it in a pit and covered it with apple leaves and then tin and then put sand on top of the tin. We created an underground oven."
"You could tell when we got to the tin cause all the heat came up," chimed in Matthew Heath, from Apache OK, a little town just north of Wichita Falls, TX.
Pat continued. "And so every morning that they've come they participated in the farm chores with the students who are 11-15, so the kids have been teaching them de-worming, milking, cheese-making. They learned about drip irrigation, laid drip irrigation."
"At first when I presented the idea to the kids they were sort of standoffish because we talk a lot about peace and diversity here," said Pat. "I mean, we're Camino de Paz. It's our name. So we went to the website of this unit and we looked at their goals for this mission and as a unit and we actually found that we have some things in common: teamwork, responsibility, discipline, helping eachother make a difference. We learned that there are some people in the military willing to risk their lives on a daily basis to try to help people rather than destroy."
"Why'd you volunteer for this mission?" I asked Heath.
Heath said, "I personally thought it was going to be more beneficial. So I just went and jumped onto it. I been on a lot of mission trips with my church and my community. My community, we go out and get together and we do stuff."
"The troops also went to both the Santa Fe and Los Alamos farmers markets to see about developing that kind of structure in Afghanistan," Pat told me.
At that point, Major Chris Shoffner joined the conversation. He seemed older than the other troops in the kitchen. "I've got 23 years of service," he explained. "For me it's…people laugh, especially hearing about the ag mission..but I love it. I have an agriculture background."
I asked him if being taught by children had effected him. "Working with the kids was a great experience. It makes you slow down, listen to the kids, let them instruct you. It made me miss my kids. I just like comin' here to New Mexico, seein' the different cultures. I have not experienced an agricultural school like this before. Until all the NGOs are able to get established in a combat zone, we're a temporary fix. We're out there to counter the insurgency."
"You're a Peace Corps," I tried to clarify.
"With weapons," he added. "Everybody in our unit has an ag background of some sort. Mine was in the city in horticulture. Lt Col. Arnold works for DOT as a civil engineer."
A short spunky woman with a thick Oklahoma twang entered the kitchen carrying a bucket of eggs. "I'm Sargeant Lacy Spanier," she introduced herself, setting down the eggs. "I was active duty with the 101st airborne. I was active duty for three years and then I decided to transfer into the National Guard. I've deployed one time to Iraq. I'm a truck driver in the army and a Deputy in the civilian world."
Major Shoffner resumed speaking. "Just understand that we've got large animal husbandry, horticulture, Agronomy, all sorts of backgrounds. We even got one fellow…name of McComas, with rodeo experience. He's out wrasslin goats right now. You don't wanna be caught in a van with him today!"
You can view more photos of the OK 2-45 through the Permaculture Institute.
You can contact Pat Pontana to donate, learn about or otherwise support Camino de Paz Farm and Montessori School at this site.
Photos courtesy of Karen Koch.